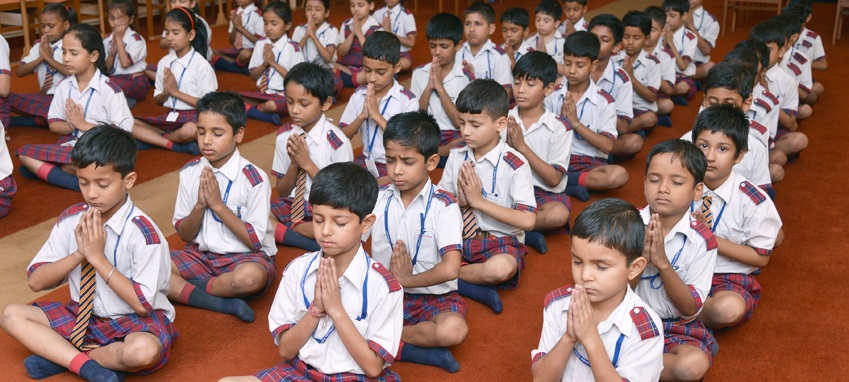 A Humble Beginning
Paramahansa Yogananda Public School (PYPS), a "How-to-Live" school was inaugurated in 1989 amidst the beautiful premises and serene atmosphere of Yogoda Satsanga Dhyana Kendra, Chandigarh. The peaceful vibrations of the Kendra pervade the atmosphere of the school. PYPS is a step in the direction of Paramahansa Yoganandaji's idea of establishing "How-to-Live" schools where the art of living would be taught, along with the balanced development of physical, mental and spiritual faculties of the children.
The Growth of PYPS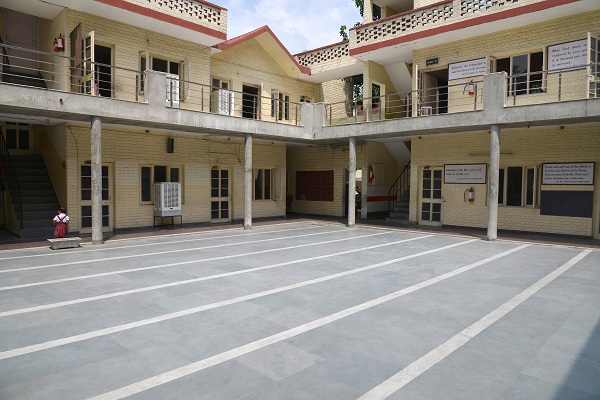 The school has classes from pre-nursery to standard V, with some classes having more than one section. The current strength of the school is 360; and total number of teachers is 15. Colourful classrooms provide the children with a cheerful ambience to study. Sports form an integral part of their curriculum. Sports Day is celebrated every year on 14th November. All major festivals are celebrated so as to familiarise the students with our rich cultural heritage. Arts and Craft classes give them an opportunity to give expression to their creative latent talent.
Numerous educational VCDs are shown to the children to teach alphabets, numbers, colours and various facts about nature and animals; they also enjoy watching nursery rhymes and stories. Celebration of Independence Day and Republic Day is done with great fervour. The national flag is unfurled and importance of these days is shared with the students. The functions commence with chanting of Guruji's chants. Children perform dances on patriotic songs.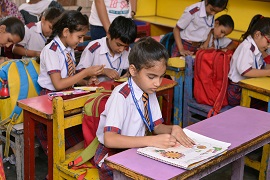 The highlight of each week is the saturday morning session when students practice Energization Exercises in addition to their regular Assembly routine. They then go to the Dhyana Mandir for 40 minutes where they are sit and chant, and meditate, and then listen to a short story of Guruji, as told in Autobiography of a Yogi or Mejda. All teachers attend this session as well.
Parent-teacher meetings are held regularly to give feedback on the child's performance to the parents, and for parents to clarify any of their queries.

Other Activities
"How to Live" camps
The school organises a 1 or 2 days' "How-to-Live" camp every year within the school premises. Arrangements are made for food and overnight stay for the children. Some devotees volunteer to lead the children in chanting and meditation sessions. School teachers and devotees also deliver talks on correct body posture, etiquettes and manners, keys to health and happiness, moral values, etc. Energization exercises and meditation form an integral part of the camp.
Picnics and Educational visits
Children are taken to visit places of interest so that they may observe and understand the world around them. These include places like the zoo, sports stadium, fire brigade etc. Picnics add fun to their school life!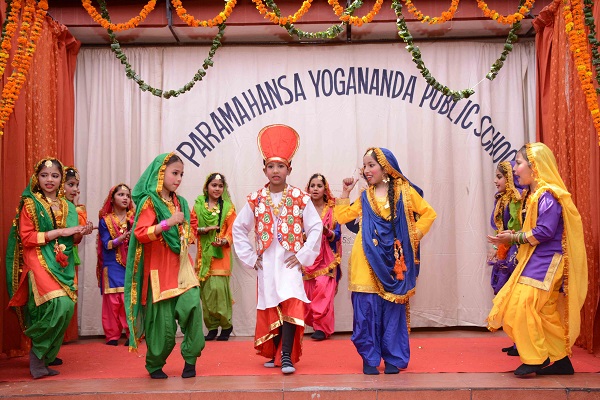 Annual Function and Prize distribution
Participation by all the students is ensured in the school's Annual Function so that they can take pride in showcasing their talents. Eminent personalities have been presiding over the functions during these functions. Every year prizes are given to children who rank first in studies, sports and quiz competitions.