About Chandigarh Kendra
Yogoda Satsanga Society of India (YSS) was founded by Sri Sri Paramahansa Yogananda in 1917. The mission of YSS is to make available to all the ancient scientific teachings, and meditation techniques of Kriya Yoga for achieving all-round success, well-being, and a direct personal experience of God. YSS has more than 200 centers across India to help all Truth-seekers to experience the power of group meditations and to share in spiritual fellowship. In the early eighties, there were a handful of Yogoda devotees in the city of Chandigarh. A small Dhyana Mandali was formed by ...
News and Recent Activities View All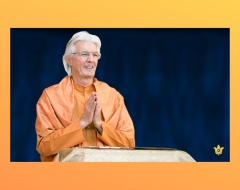 Available for Viewing: YSS Sangam 2023
We invite you to watch live-streamed talks from YSS Sangam 2023 with Swami Chidanandaji conducted at Hyderabad from February 12 – 16....
Read More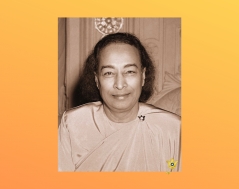 Paramahansa Yogananda on Drawing on Intuition to Guide Your Life
Daily we are confronted with an array of sensory distractions calling for our attention — challenging our ability to see clearly our path forward — and it's natural to ask: "How can I know the...
Read More
SUBSCRIBE FOR UPDATES AND NEWS
You can now subscribe to receive the latest updates, happenings and events from Chandigarh Dhyana Kendra